I realized that many users are unable to find the toggle to switch the view from the "Teacher" to "Student."  This is because it has moved!  Now, if you click on the small arrow next to your name and profile icon, a list will appear.  The last item is "Switch role to…"  This will prompt you to a page where you can choose the view you would like to see.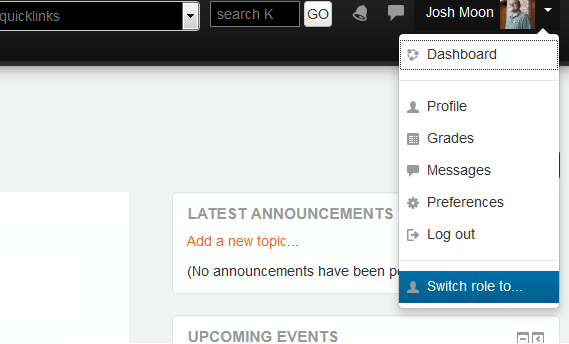 Keep in mind that this only works in course environments where you have "Teacher" status.  It won't show up on your Dashboard or other pages.
I hope this is helpful! 

Best,
Josh